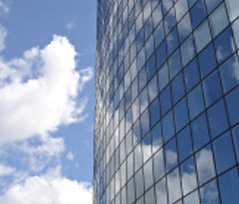 Building-related regulations, their voluminous and continually changing nature, pose a complex challenge, one which our team has successfully mastered, attracting important clients in the field of real estate development.
Our service comprises a comprehensive package of legal activities from checking and analyzing the necessary documentation, completing procedures required for the issuance of approvals and consents, representing clients before the tax administration and other state authorities in charge of building activities all the way to the final registration of ownership rights over newly finished buildings in public registers.
We also provide the services of a real estate agency to our clients buying and selling properties, in Serbia and abroad. We take pride in the number of successful property transactions made possible by our firm.